SIEMENS UK & IRELAND JOINS FORCES WITH GLOBAL OIL & GAS SPECIALIST
February 02, 2016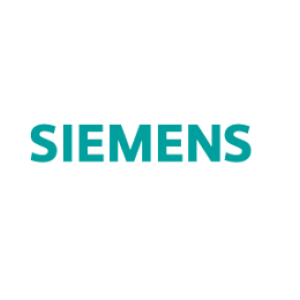 Siemens UK & Ireland has formed a strategic partnership with oil and gas control system specialist, EFC Group, in a collaboration which promises to deliver innovative, cost-saving solutions for the industry.
The partnership developed after EFC Group selected Siemens as its preferred supplier of automation and control systems in 2010, following an audit into its Programmable Logic Controller (PLC) supply, usage and technology.

Siemens UK & Ireland's technology has since assisted EFC Group with developing and certifying its Hazardous Area range of Remote I/O (RIO). This is now implemented across its range of drilling safety critical control systems for the oil and gas industry. The RIO solution has a number of benefits over traditional enclosure-based EExD technology, including the ability to deploy at convenient locations, leading to cost savings due to reduced cabling requirements.
Users of EFC's systems can also make further savings through preventative maintenance, delivered by condition monitoring technology from Siemens. This ensures there is minimal unplanned downtime, increasing a site's operational efficiency. The systems' reduced size is also ideally suited to offshore installations where floor space is at a premium.
Louise Creane-Smith, Commercial Director at EFC comments: "We have experienced positive uptake and success using the certified RIO solution across a number of our safety-integrated systems, with benefits being realised for clients at both time of installation and long term support provision. Thanks to our partnership with Siemens we can offer condition monitoring as standard, which has cemented our position at the forefront of delivering industry compliant systems and ensures our customers can benefit from productivity efficiencies."
Chris McComb, Account Development Manager – Oil & Gas, Siemens UK & Ireland, adds: "Because of our work to develop solutions to support companies in the oil and gas industry, Siemens is well placed to stand back, take a holistic view of all requirements and help maximise operating efficiencies. Our partnership with EFC Group shows what can be achieved through collaboration to develop a solution to drive tangible benefits for customers."
Share this article:
---