Ballast Controls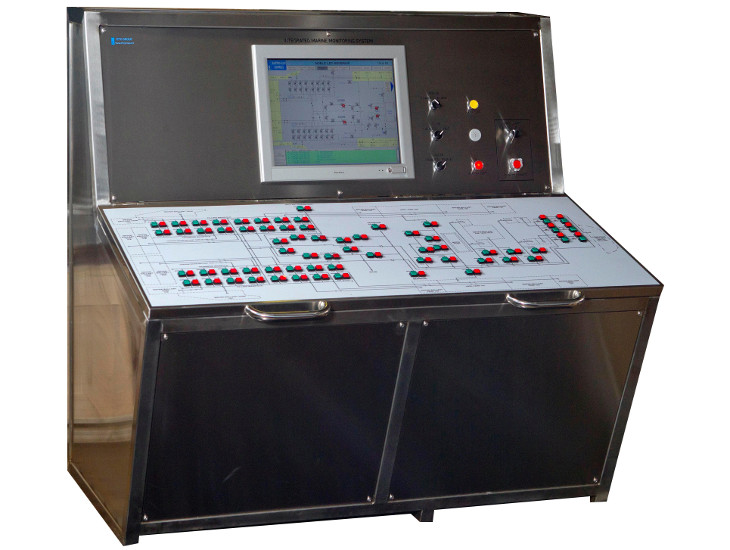 Typical touchscreen Ballast controls complemented with pushbutton controls & vessel mimic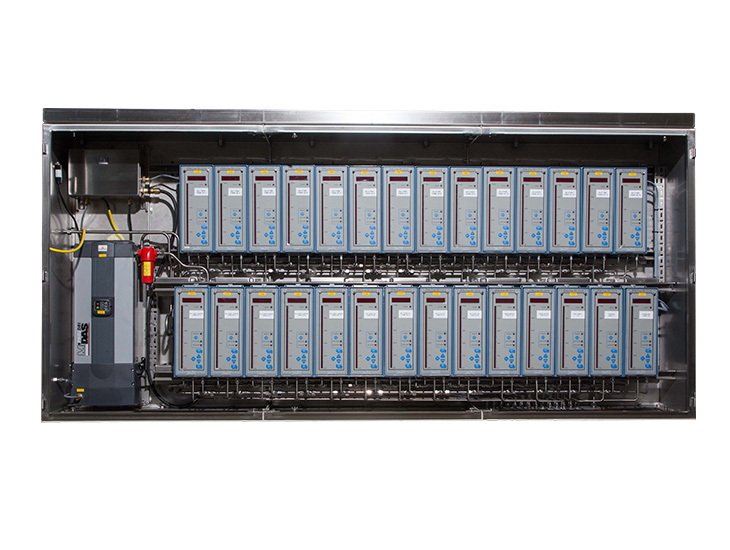 Typical Pneumatic Bubblers installed within stainless steel enclosure
The EFC Group Ballast Control & Monitoring System (CMS) is a compliant and reliable system infrastructure that can be expanded throughout its life to become a comprehensive Integrated Marine Monitoring System (IMMS).
The EFC Ballast System can include only Tank Gauging or can be expanded to a full redundant Control system of Ballast Pumps & Valves.
Tank Gauging can incorporate Pneumatic Bubbler Controllers, the optimal solution, or Ultrasonic, Submersible & Radar sensors. The type of sensor is dependent on status of functioning sense lines, free from marine growth and the content of the tanks.
A central PLC architecture combined with Remote I/O (RIO) minimises onsite installation labour. The Fibre Optic network also gives installation time savings, as well as providing options for dual network and redundancy of this safety critical system.
The user interface can be either a traditional vessel mimic with LED status indication and pushbutton control or via Touchscreens or a combination of both. Client has final sign off for interface layouts and design ensuring this important interface meets user demands and ergonomics.
The EFC ballast control and monitoring system can be extended to become an IMMS system, this acts as a central system architecture and archive for Marine data. The system can have functional monitoring modules added over a period of time to include:
Heave sensors; helideck & motion compensation
Environmental metrics
Bilge level
Leak detection, void & bracing
Chain locker leak detection
Water tight and/or Weather tight door
Heel and trim
| FEATURES | BENEFITS |
| --- | --- |
| Pneumatic Bubbler Controller | Auto purge via pulse air flow Self diagnostic Self calibration Local display Gauges drill mud over the long term |
| Archive | Data stored for minimum 30 days for all monitoring parameters |
| Expansion | Modular upgrades over time give economical solution |
| Diagnostics | All sensors, PSU, I/O and Comms monitored for positive feedback |
| Warranty | 2 years, extendable to 5 years with annual service visits |
---
Interested in Ballast Controls?
To obtain a quotation for an EFC IMMS, Tank Gauging or Ballast Control system please provide us with your Rigs Name, a copy of its Tank Tables and Classification it is to comply with
Call us