Catheads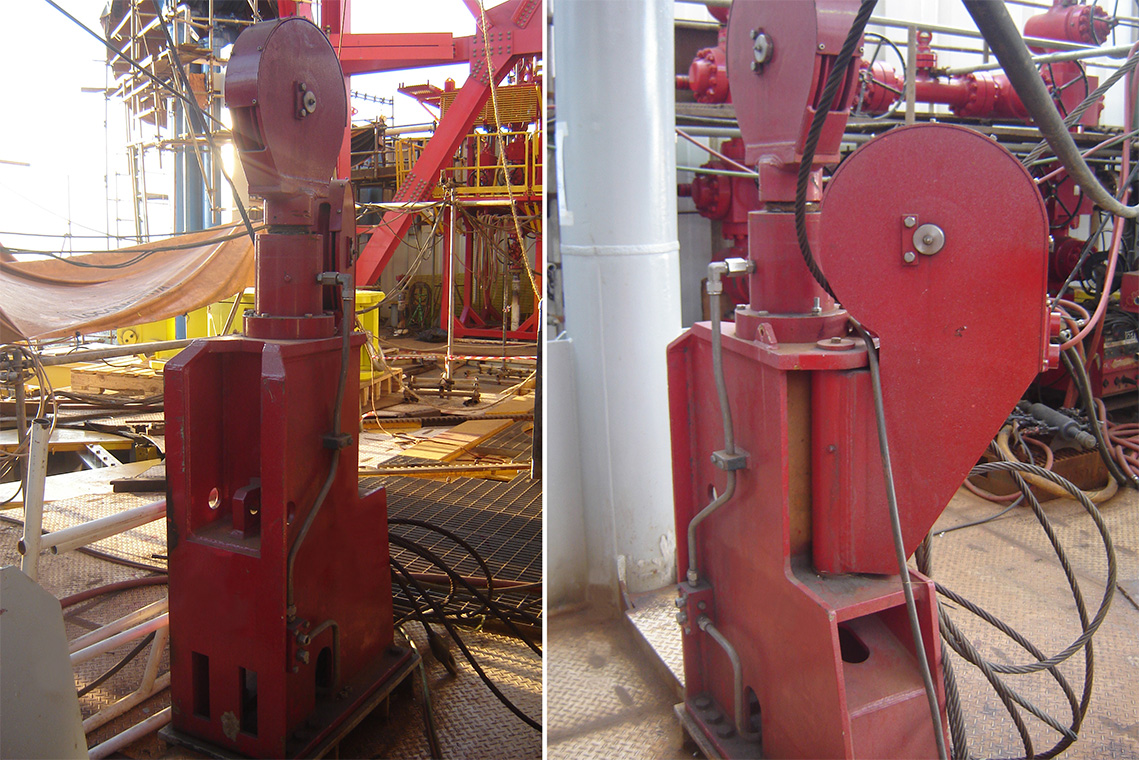 EFC Group Catheads on-site
Catheads are used in pairs on the drill floor for the making up and breaking out of joints using tongs. They are often employed for larger joints requiring higher torque or for breaking out damaged threads that need torques out of the Roughneck range.
An EFC Cathead consist of:
Fabricated structural frame
Integral hydraulic cylinder
cylinder rod-mounted travelling sheave
front pivoting sheave
rope anchor
rope spring
| FEATURES | BENEFITS |
| --- | --- |
| Reeving arrangement | Combines to give a linear rope pull, this can be connected to the tongs ready for torquing |
| Base Structure | Direct mounting onto drill floor to suite client requirements |
| Pivoting Front Sheave | Reduces wear on the rope and sheave & ensures full line pull is applied efficiently |
| High Torque | Ranges go beyond that of traditional Roughneck |
| Weight (approx.) | 650kg (each) |
| Line Pull | 0-150kN |
---
Interested in Catheads?
Give us a call to discuss your location and capacity needs in more detail
Call us