BOP Handling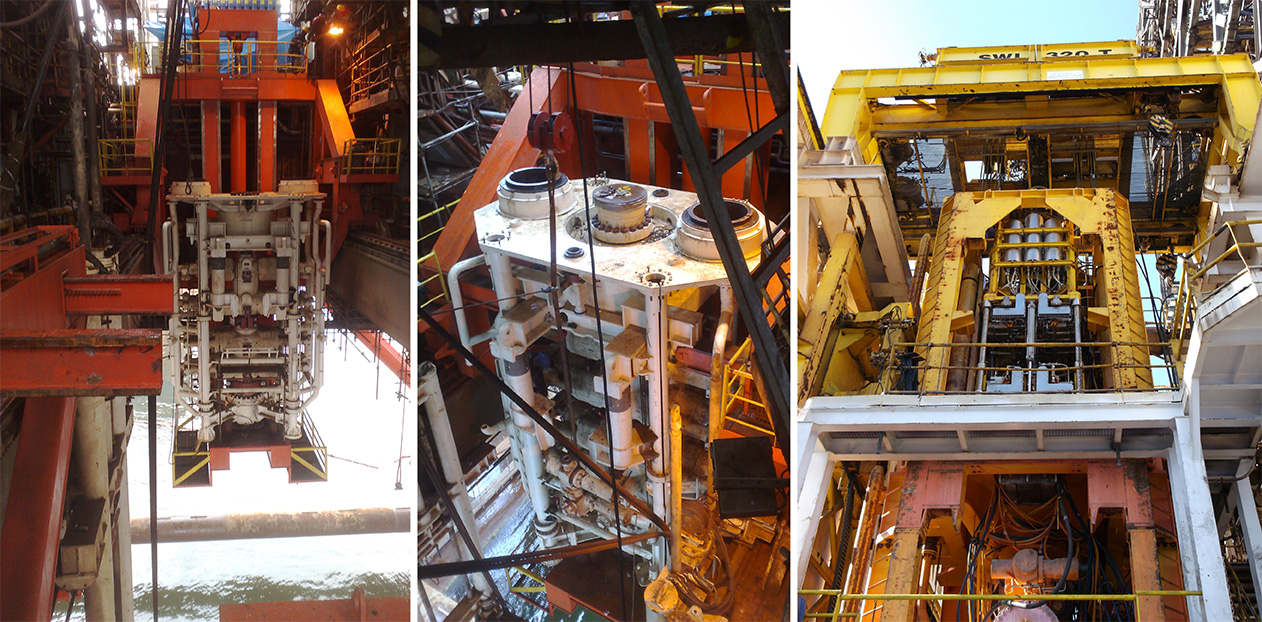 Bespoke BOP Handling to meet your needs
EFC BOP Handling System are particularly suited to Semi-Submersibles and Drillships.
Onboard floating vessels, it is imperative suitable guidance systems are employed to safely escort the BOP Stack and its components during horizontal transfers as well as vertical deployment through the moonpool area. Safety of crew and protection of equipment and structure from damage are critical considerations in designing such a system.
EFC designs take into consideration:
Testing sequences
Storage
Sea-fastening
Guidance
Assembly of constituent components
Running & retrieval of fully assembled stack
There are several ways in which this can be achieved using combinations of Carriers, Transporters, Elevators, Overhead Cranes, Spider Beams and Gantry Cranes.
| FEATURES | BENEFITS |
| --- | --- |
| Testing & assembly of LMRP & BOP (overhead systems or deck mounted systems) | Transfer to / from well centre |
| Bulkhead Guidance | LMRP Guidance |
| Sea Fixing Arrangements | Test Stump Mechanisms |
| Spider Beams | Riser and casing hang-off (up to 1000Te) |
| Moonpool Equipment Management, Power and Control | Integrated Xmas tree handling systems |
---
Interested in BOP Handling?
Please give us a call to kick-off discussion to tailor a design package to suit your rig's needs.
Call us