Home

/

Jack-Up Electric Controls
Jack-Up Electric Controls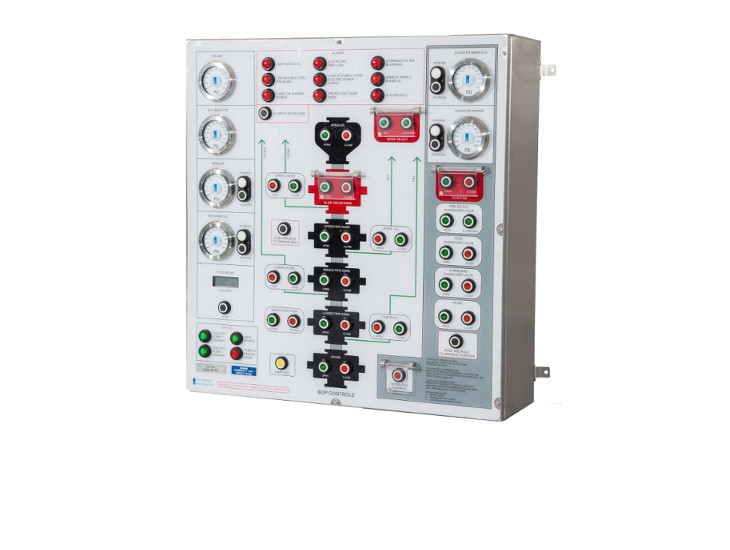 Typical EFC electric control panel for semi-submersible BOP system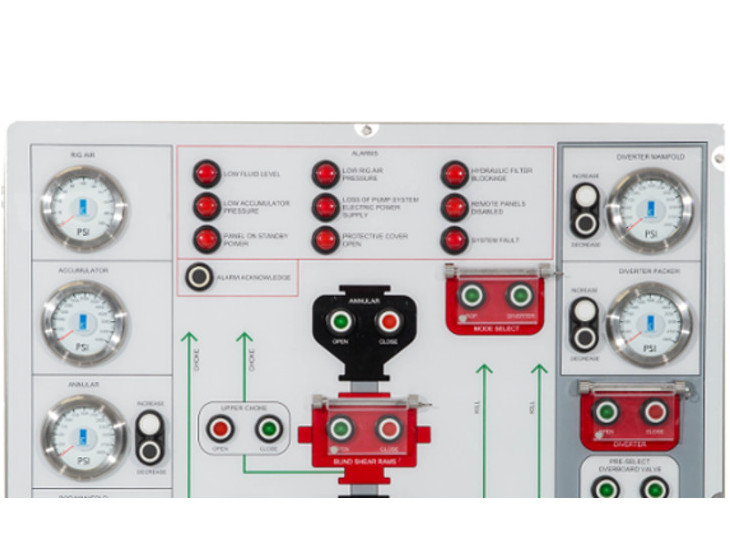 Typical Jack up or Platform remote electric control panel for BOP system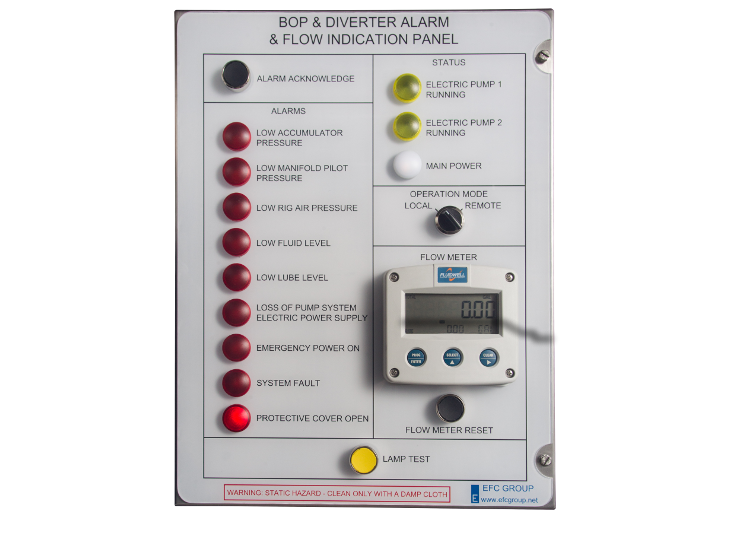 BOP Alarm indication panel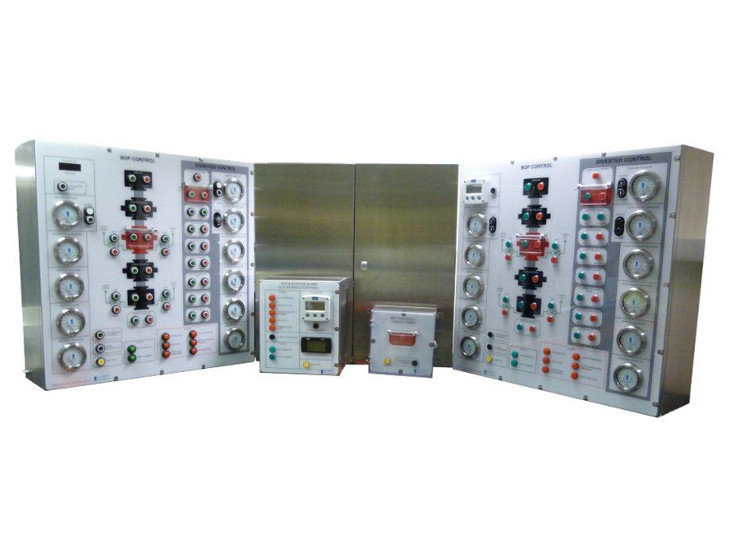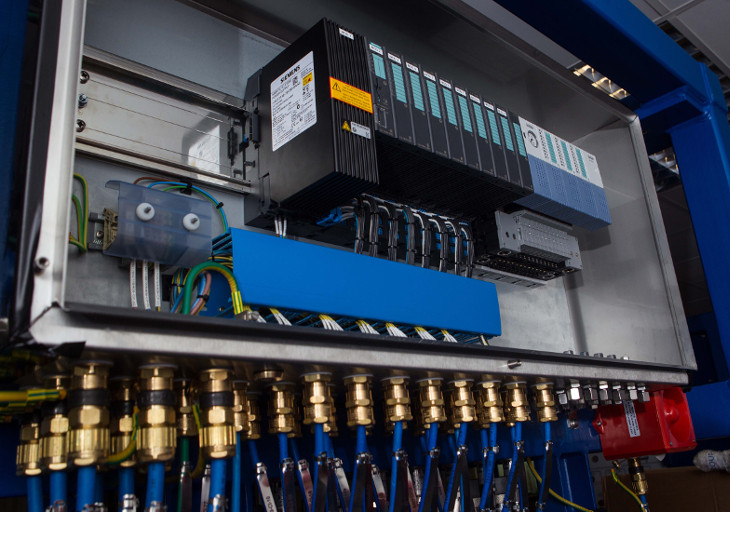 EFC BOP Controls delivers a robust system with a central architecture on a fibre optic network.
EFC Group design & manufacture BOP Controls Systems for both surface & subsea stacks. BOP Control projects can both update & convert control systems so they can be readily supported in the future as well as becoming API 16D compliant. Surface BOP Control systems can be API 16D monogrammed.
The BOP Control System is used to control the Blowout Preventer to seal, control and monitor the well. The EFC Group BOP Control System is critical to well control ensuring the safety of crew, rig, well integrity and the environment
The BOP control system provides full functionality from two or more locations, typically local hydraulic control, drillers electric & toolpushers electric remote panel. A solenoid valve enclosure is included to provide an interface from the electric signals from the remote panel and provide pneumatic or piloted hydraulic signals to the BOP control actuators. An HPU can be part of system supply or it can be limited only to hydraulic control skid.
Systems can include all, or some of these system modules:
Remote electric control panel for Driller, Toolpusher, Lifeboat Station
PLC replacement
Solenoid pressure switch & transmitter replacement
Local hydraulic controls interface
Hydraulic power unit (HPU)
BOP Alarm status indication for mounting at HPU
Newbuild BOP Control Systems can include remote data signal hand-off
| FEATURES | BENEFITS |
| --- | --- |
| Redundancy | Remove any single point failure risk |
| Fibre Optic Network | Reduces installation cost & provides 'self-healing' capability |
| Sensor type | Aids preventative maintenance with self test & diagnostic reporting |
| Electric Panels | Upgrades legacy pneumatic controls |
| User Interface | Colour BOP mimic and 4" analogue gauges |
| Safe Operation | Two hand operation plus alarmed covers for critical functions |
| Warranty | 2 years, extendable to 5 years with annual service visits |
---
Interested in Jack-Up Electric Controls?
To proceed with BOP control system enquiry please advise:
Function list for BOP
Extent of upgrade, remote panels only, controls and / or HPU too - or full newbuild system?
Is it to be API 16D compliant, or monogrammed if for Surface application?
Call us