Home

/

Pipe Handling Systems
Pipe Handling Systems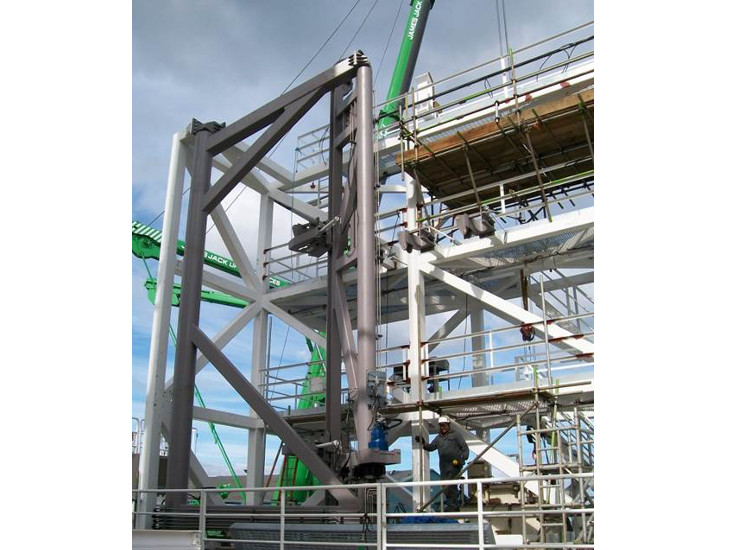 Bespoke Riser Handling Design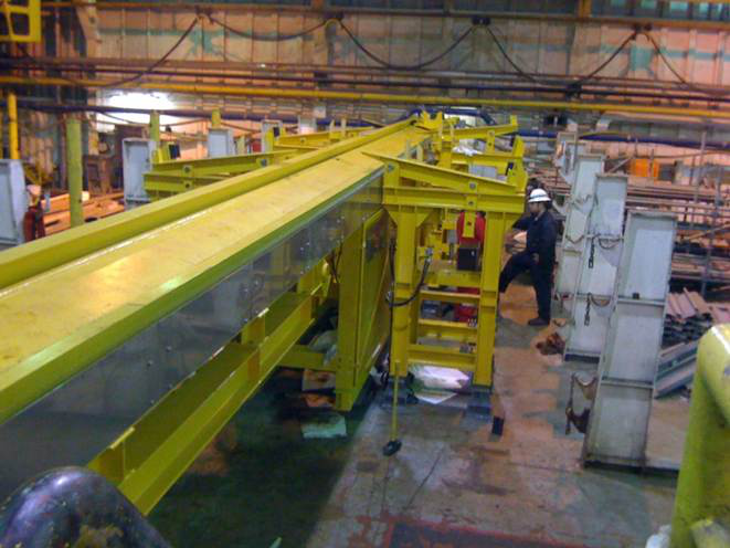 All tubular components associated with offshore drilling (Drill String components, Riser System, Casing / Conductor) are loaded and stored on board the drilling vessel in a horizontal orientation. From the storage decks, they must be safely and efficiently delivered to the entrance of the derrick (V-Door) ready for drilling operations.
Handling of Drill String Components (Drill pipe, Drill Collar etc.)
Today, offshore drilling rigs are specified with mechanised pipe handling equipment as standard. Typically, a horizontal pipe handling system consists of a Pipe-handler / Pipe-handling Crane which collects tubulars from their storage location and delivers them to a laydown position co-incident with well centre. This laydown position is typically a Catwalk Machine (designs for which vary) which will deliver one end of the tubular onto the drill floor ready for lifting to its vertical position inside the derrick. Another method would include the use of an HTV Arm (Horizontal to Vertical).
Riser Handling
Being significantly larger, more complex and heavier than drill-pipe, riser handling requires dedicated equipment and knowledge in order to undertake safely and efficiently. Typically, Riser storage is horizontal (not exclusively) and lengths must be removed from sizeable storage bays and transferred to a Riser Catwalk / Skate for transfer toward well-centre. A Riser Gantry Crane is normally employed to travel along the span of the Riser Storage bays.
Safe Riser handling requires rigidly mounted 'Toe-hooks' which are raised and lowered on stiff masts / within the crane's leg structure, before a toe-hook actuates horizontally to enter each end of the riser before lifting it. Controls and interlocks are used to minimise reliance on skilled operations, and the control hardware and software available on EFC Group Gantry Cranes will normally enable automatic operation to be integrated with other rig logic and control systems (Various options available).
---
Interested in Pipe Handling Systems?
Please call or e-mail us to discuss capacities required and footprint/envelope restrictions
Call us