Home

/

Drilling Instrumentation
Drilling Instrumentation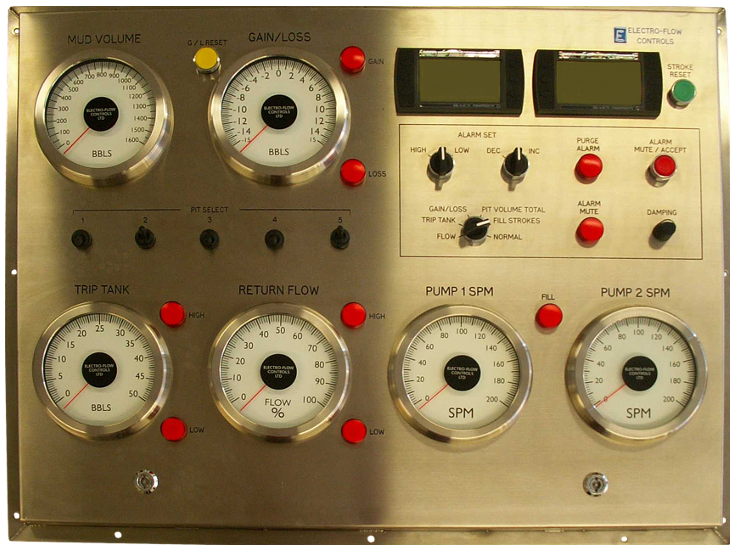 EFC instrumentation panel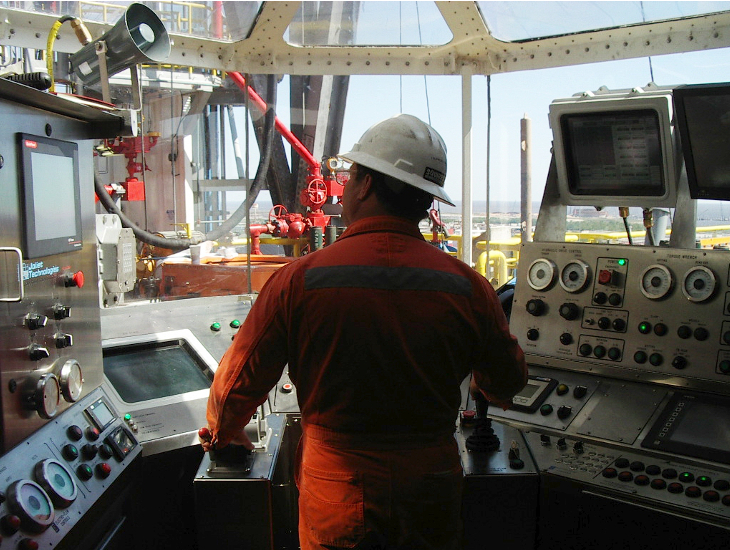 EFC example of complete drilling instrumentation and controls package
EFC Mud Pump Controls typical example
With increasing demand for rugged, dependable but most importantly accurate tools, EFC Group provides comprehensive:
Drilling fascia upgrades
Complete Drilling instrumentation consoles
Integration of instrumentation systems which combine monitoring systems with reliable, efficient instrumentation and control options.
With over 30 years of experience, EFC Group's first drilling instrumentation system order dates back to 1988 and was in fact our first project. Now EFC Group's range varies from single drilling instruments through to fully integrated driller's consoles and cabins. Screen based systems are tailored specifically to client requirements – removing issues often associated with 'off-the-shelf' products.
Screen Based Drilling Instrumentation utilises PC and PLC data processing and display and has an extensive track record with 1000's of operating hours across Brazil, North Sea, Middle East and Gulf of Mexico.
Drilling data is typically recorded, archived and can be transmitted to shore. EFC's open-architecture approach allows signals from existing sensors to be utilised.
---
Interested in Drilling Instrumentation?
Please contact your local Business Development Manager to discuss your needs in more detail, of if you have a detailed spec please e-mail for our review and we'll can contact you after its review
Call us