EFC Group Secures Top Position on The Sunday Times International Track 200
July 20, 2015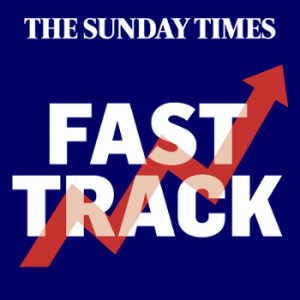 EFC Group has secured a position on the sixth annual Sunday Times HSBC International Track 200 league table, as a result of its significant global growth.
The Sunday Times HSBC International Track 200, which was published in The Sunday Times on 12 July, is an annual league table ranking 200 of Britain's privately-owned companies with the fastest-growing international sales.
EFC was placed 22nd on this year's league table as a result of 100% growth in international sales recorded over a two year period. Throughout its 26 years in operation, the Group has established a presence in the UK, Asia, the Middle East, South America and the U.S, as a result of client demand.
CEO of EFC Group, Bob Will, said: "Securing a position on the International Track 200 is a great achievement for us. We are delighted that our sustained international growth has been acknowledged on this high profile listing.
"EFC's success is testament to our dedication to developing expert solutions for compliant controls, driving innovation and consistently delivering a high quality service that clients can rely on, across the globe.
"Client demand has grown for our subsea solutions services in particular following the development of our BOP Control systems and control system technology for Managed Pressure Drilling. This area of the business has significantly contributed to the increase in sales figures over the last two years, and will support us in achieving our future strategic growth goals."
The listing follows EFC's announcement that it is one year ahead of schedule for reaching its 2016 turnover target of £30million. The Group reported 12 month sales orders for year-end December 2014 of £40million, a growth of 130% on 2013's £17.3million sales total.
Mr Will continued: "We are extremely proud of our track record of achieving exceptionally high sales figures as well as our strong reputation as a global leader in the provision of expert control solutions to the global oil and gas industry. The whole team is delighted that their efforts in driving the growth of the company forward have been recognised by the Sunday Times."
The listing follows a run of success for EFC following the announcement that it won the 'Business Success Over Three Years' category at the Elevator Awards 2015, and its recent shortlisting for the 'Overall Business of the Year' award at the Northern Star Business Awards 2015.
There were 16 Scottish companies featured on the Sunday Times HSBC International Track 200 the league table 2015, an increase of five from last year. The Profit Track 200 league table is sponsored by HSBC and compiled by Fast Track, the Oxford-based research and networking events company.
Share this article:
---