EFC Group awarded £3.65million of contracts with major offshore drilling contractors
January 12, 2015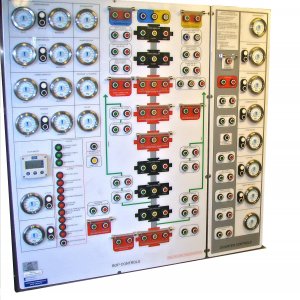 EFC Group, a leading designer and manufacturer of controls, instrumentation, monitoring and handling systems for the global oil and gas drilling industry, has been awarded contracts with major oil and gas drilling contractor companies to the value of £3.65million.
The company has completed two BOP control system contracts with Ensco worth more £1.65million, which includes a £650,000 equipment contract to supply Ensco's 5005 rig in the Asia Pacific region, and a £1million equipment and installation contract for Ensco's 5004 rig, managed by its European region.
EFC Group has also been awarded a contract worth £1million with another of the world's leading drilling contractors, which will see the Group upgrade the BOP and diverter control systems onboard a semi submersible drilling unit, using products which are DNV and API 16D compliant. EFC Group will also supply a choke control system and HPHT monitoring system to the vessel.
This contract award follows the completion of a £1million project with the same client last year, which saw EFC Group supply a BOP & Diverter control system for another semi submersible.
EFC Group CEO Bob Will said: "These are some major contract awards for EFC Group, which involve the delivery of equipment critical to ensuring well integrity. We are recognised for our niche experience in this area and our safety centric approach, which has been further endorsed by our investment in API monogramming licenses for BOP and choke control systems. We are delighted we continue to secure major deals as a result of this expertise.
"Together these four projects represent more than £3.65million of contract awards for our subsea controls division. Our work in this area has grown significantly over the last few years thanks to our demonstrable success in providing top quality subsea systems to the oil and gas industry.
"Our experience in well control systems is second to none and we are proud of our reputation which is centred on regulatory compliance, quality and safety. Compliant solutions are inherent to EFC Group, particularly given the hazardous areas in which our clients and personnel are often working. We are pleased that this commitment to safety is being recognised amongst some of the industry's major players."
Share this article:
---
Related articles: