Work Experience is Key for Students' Future Employment
June 12, 2012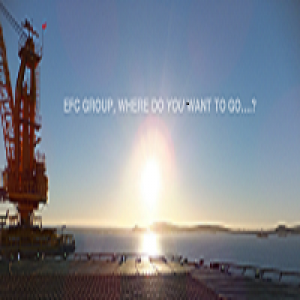 Recent research from High Fliers into "The Graduate Market in 2012" discussed that even though the number of graduate vacancies was set to increase, a third of this year's entry-level positions were expected to be filled by graduates who have already worked within their organisations, through industrial placements, vacation work or sponsorships.
This highlights the growing importance of student placements and why the number of internships available is ever increasing.
Aberdeen-based EFC Group, a designer and manufacturer of controls, handling, instrumentation and monitoring systems for the oil and gas industry, has been working with the Robert Gordon University since 2004 to offer placement opportunities.
Louise McGowan, sales and marketing manager at EFC Group, has been responsible for the students over the years. "We initially took on a 48wk placement student to support our growing sales and marketing team and found this to be an extremely successful move; it provided invaluable support for the team as well as being a positive route to encourage new talent. We have offered placements every year since then and have been hugely impressed by the enthusiasm and drive that each of the students has shown."
The research from High Fliers also warned that graduates who have had no previous work experience are unlikely to be successful during the recruitment selection process and have little or no chance of receiving a job offer for graduate positions.
"The basics of working in an office environment, and as part of a team, are skills that are virtually impossible to develop without an element of work experience. This unfortunately can be detrimental to some students looking for their first job who haven't yet had the opportunity to hone these skills.
"There are of course wider sector implications also linked to this. Companies need to create sustainable workforces by encouraging future talent to progress and remain working in their respective industries."
In a move which also mirrors the research findings, EFC has hired several entry-level members of staff as a result of their performance during the placement process. Donna Stewart for example, EFC's first student, has been a full time member of the sales team since 2007 and also spent two years working in the Houston office.
"A number of students have been taken on in permanent roles within the company following the completion of their courses. This not only shows how confident we are in their ability but also allows students to see how their performance during a placement can impact career prospects for the longer term."
"We decided to increase our student intake this year, a decision which demonstrates our commitment to supporting RGU. We are proud of the value we place on ensuring that sound commercial working experience is provided to the students we work with and it is important that students see the sort of career options available in our industry and are encouraged to progress. Our commitment has been recognised this year with EFC being named as a finalist in the student placement category for the Northern Star Business Awards."
Professor Valeria Maehle, Chair of Robert Gordon University's Placement Co-ordinators Forum, said: "Placements provide students with an invaluable chance to gain real life experience in their chosen area of study. Placements are a win-win for all parties, students gain a huge boost in their employability and employers gain early access to up and coming talent.
"Robert Gordon University is the top university in Scotland for graduate employment and work based experience is undoubtedly a major contributor to this success."
Share this article:
---